Bluequest is a digital creative agency based in London. We deliver high-end ad production at scale fast, with competitive, fixed-cost pricing. We also build animated videos, websites, games and a whole host other of other digital creative executions.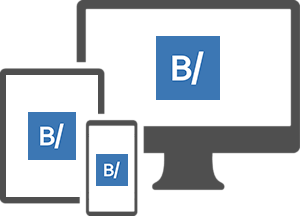 Everything we do is unique
There is no "one size fits all" at Bluequest. Our ideas, our designs and our extensive coding solutions are all created from the ground up.
Bluequest offers a full spectrum of digital marketing services.
Digital ad production
From standard banners through to cross-device responsive rich media, we are experts in ad design and development.
Animated videos
We create beautifully animated videos to bring any campaign to life. Ideal for YouTube, Vimeo and LinkedIn.
Email marketing
We create and manage highly effective email campaigns, across all major email marketing platforms.
Web development
From microsites to corporate sites, our team are experts in web development, online marketing and SEO.
E-commerce development
We design, build, monitor and maintain high-converting e-commerce sites with a partnership approach.
App development
We wireframe, design, build and deploy amazing mobile/tablet native apps across iOS and Android.
Online games
We create fun online games for use in ads, websites, social media and email marketing campaigns.
Social creative
Cinemagraphs, loops, mp4s, gifs and statics. We design amazing creative to enhance social media campaigns.
Branding
With extensive experience of multiple global brands, we offer aligned, intelligent and effective branding solutions.
Storyboards
From simple scamps to highly-polished, multi-framed POCs, we can create the perfect storyboard for your pitch or project.
Artworking & retouching
Our team can create or transform any visual. We deliver artworking and retouching across all types of digital and print projects.
PowerPoint decks
From turning bad PPTXs into amazing pitch decks, to generating OOXML templates, we are experts in PowerPoint.
We pride ourselves in always delivering on time, on target and on brief.
We are experts in our field
We offer competitive costs
We have over ten years' experience of making our clients very happy.
"Bluequest have supported me for over 10 years and have always been truly fantastic.
I am continually impressed at their broad digital skill set.
I thoroughly recommend Bluequest, whatever the type or size of business you run."
"We enlisted the help of Bluequest to put together our first ever online ad campaign. They are extremely efficient at turning around good quality work at sensible prices, often within incredibly short deadlines."
"Bluequest have helped us with building successful creative strategies and digital marketing platforms for our clients. Always on time and within budget, it's a pleasure to do business with this company."
Want to speak to us about a project? Get in touch today.
Bluequest Creative Services Ltd
71-75 Shelton Street
Covent Garden
London WC2H 9JQ